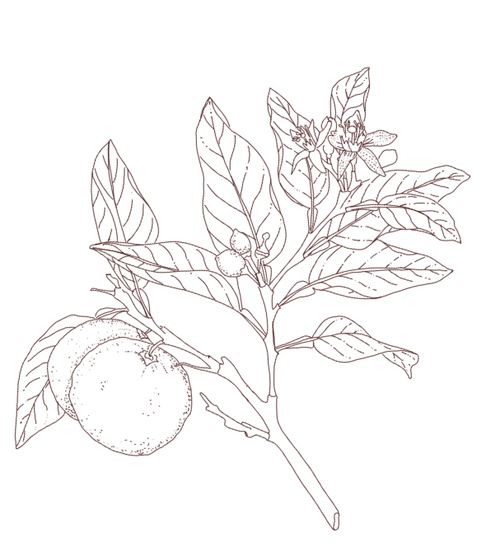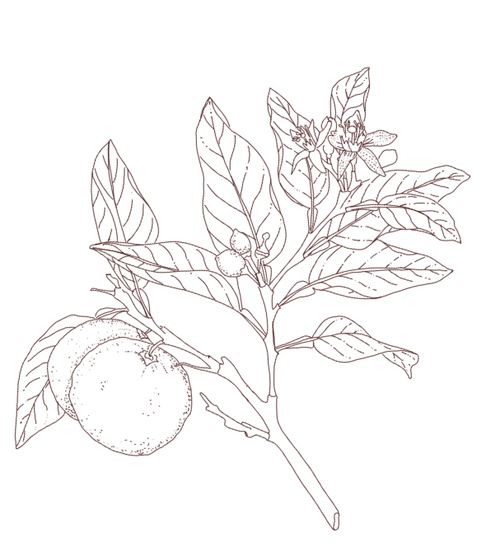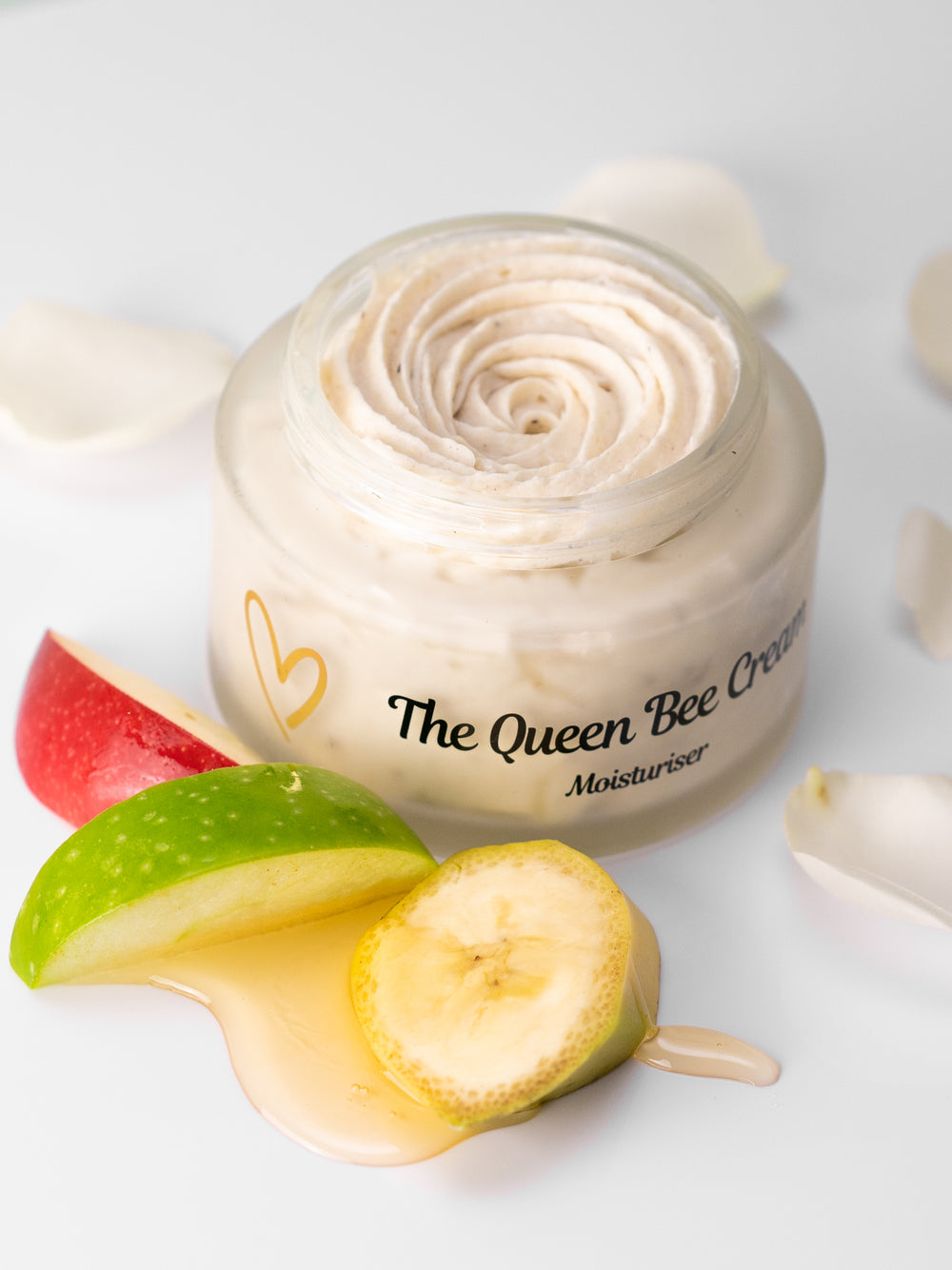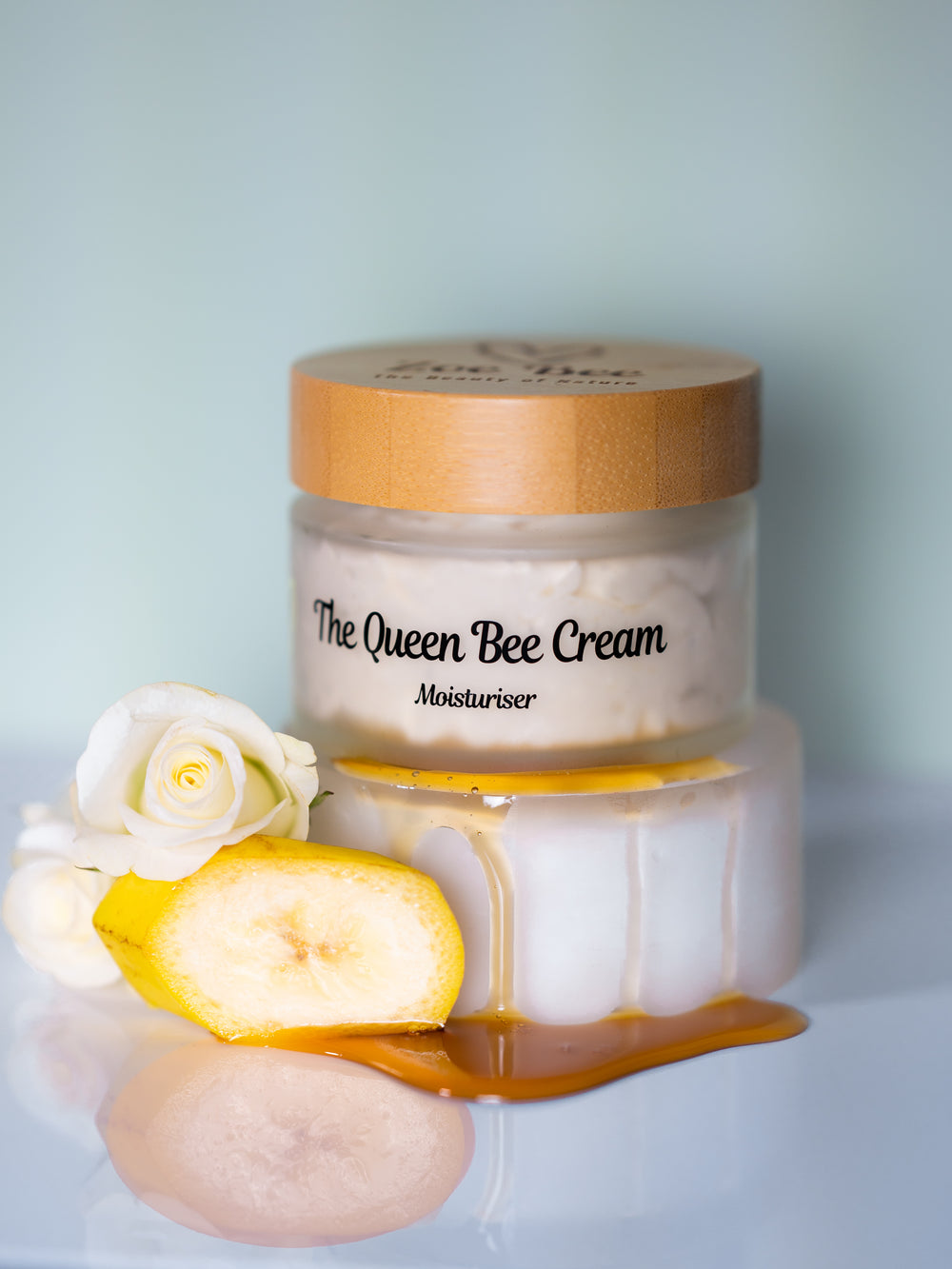 More about this product
The queen of creams has arrived! 

With an ever-growing body of research demonstrating the benefits of stem cells in skincare, the Queen Bee Cream is the first Zoe Bee cream to harness their incredible power. Combining stem cells (derived from apples) with carefully selected ingredients, we believe the Queen Bee Cream is the most effective anti-ageing body butter ever created!

Stem cells are produced naturally by our bodies to repair skin damage, but research suggests that as we grow older our bodies struggle to produce enough of them to keep up, and this is one of the principle causes of the signs of ageing. Supplementing our skin care regime with stem cells has been shown to provide a boost to our skin's ability to protect and repair itself and reduce the appearance of wrinkles and fine lines.

Blended into our shea butter base and combined with ingredients rich in antioxidants and essential nutrients such as agave nectar, cocoa butter, banana peel and rose petals, the Queen Bee Cream forms a barrier over your skin; protecting it from the environment while deeply nourishing from within. Just what your skin needs to keep itself looking young and healthy.

We can't wait for you to experience the power of stem cells!
150ml Jar 
Ingredients
Butyrospermum Parkii, Cacao, Simmondsia Chinensis, Agave Tequilana, Malus Domestica, Musa Paradisica, Maranta arundinacea, Rosa Centrifolia, Citrus Aurantium, Zinc Oxide, Zea Mays, Ascorbic acid.
150ml
Disclaimer: Due to being a natural product the colour, scent and texture may vary.
Amazing product
I use this as a body cream and its worked wonders before the skin on my legs were always dry almost scaley looking till I started using this now my legs look a lot smoother and the rest of my skin is looking great 💛🙌🏽
Fabulously luxurious cream - only need the tiniest amount so is going to last me a while. My skin feels so soft and the fine lines are less visible - win, win!
Love it. Amazing product and will keep buying it.
My favourite of all ! Definitely queen of the creams !
I've tried most zoebee range but for me this is my fave so far, luxurious, soft, feels amazing on my skin. My skin definitely looks brighter and smoother.
Luxurious, natural treat for the skin
This is the most I have ever paid for a pot of cream….however…you only need to use the smallest amount and I love that it is made from all natural products, so a price worth paying.
My fine lines appear finer after just a few applications and although photos only show a subtle change, what they don't show is how soft my skin now feels. Hopefully, over time, my skin will soon show improvements in photos too so I can share the changes.
Thank you Zoe!
Amazing Products
Hi Zoe, I don't have any before and after pictures, but since receiving my Queen Bee cream, I have been using it religiously every day and night and the difference in my skin, its so much fresher and I'm even getting nice remarks about how young I'm looking 😊 I have some of your other creams on my Christmas 🎄 list, so thank you keep up the good work xx
Just Amazing
I originally bought the queen bee to use for body, thinking it would be too heavy for my face. I'm used to anything heavy for my face breaking me out. However on a whim one evening I decided to switch things up and just amazing results, if it's possible my skin actually loves this even more than my beloved avocado and aloe. My few forehead lines seem to look soften by morning and my skin feels incredibly soft. After the lovely results, I decided to try it for daytime and again not disappointed at all, I barely need any make-up and if I do choose to wear it, queen bee seems to create a lovely smooth base for me. This is a firm favourite now!
Amazing creams
I have been using Zoe Bee creams for quite some time now. I've tried most of them. Green Cream and Queen Bee being my favourite and my go it's. All of the creams are luxurious and no other cream has been so kind to my skin. I recommend them to everyone.
My parter used most of it
We went on holiday and took some of the Queen Bee in the empty Amethyst jar.
I use it carefully as I love it so much, is great quality and smells lovely. The smell makes me happy.
And then... my partner 'discovered' the cream... 'oh, I have a rash', 'oh, I have a sunburn' oh, can I have a little bit on my leg, I feel like my skin is dry' and so on... he used almost all of it 😊.
He said it seems is a very good cream (and he never said anything like that, for him they are all the same) 🤗.
It seems like we will keep buying it not 😁
Our Values
Free UK Delivery
On orders over £40
Cruelty-Free Vegan Products
Skincare That Actually Cares
Personalised Advice
Need help? Ask Zoe!
Make a difference
A percentage of every purchase is donated to Flori's Friends