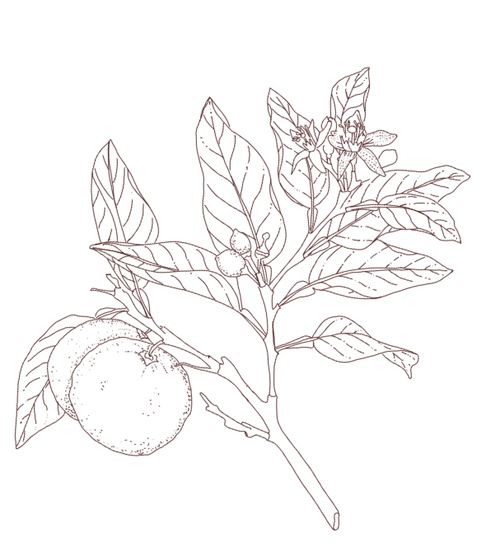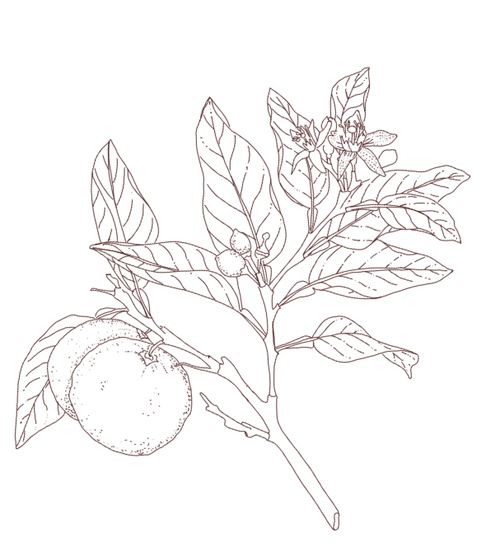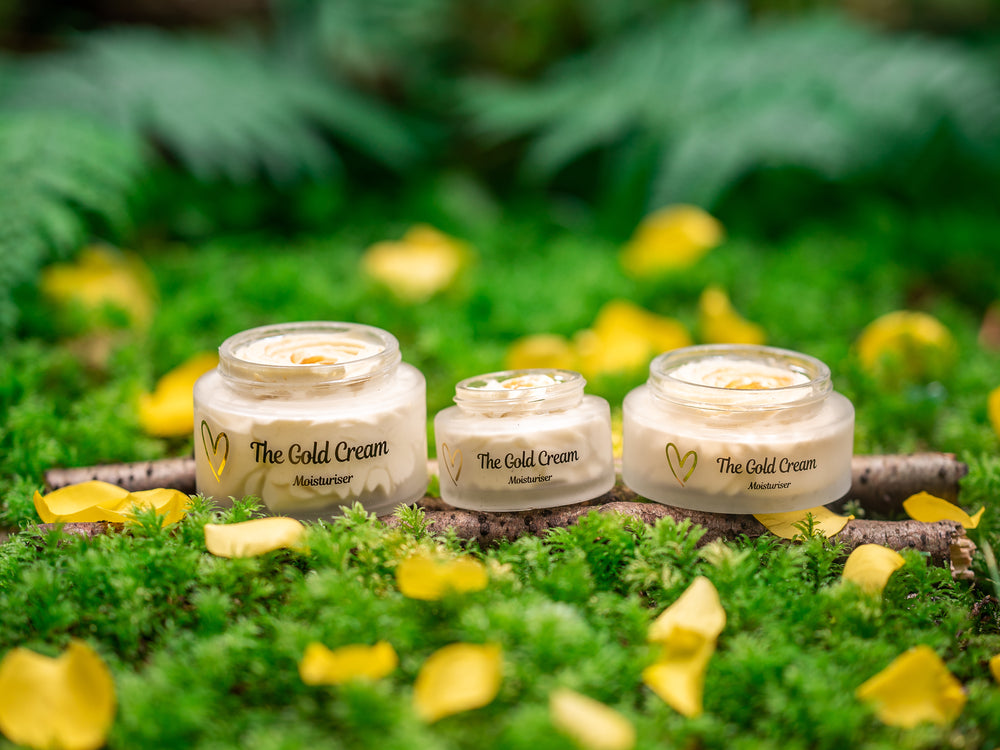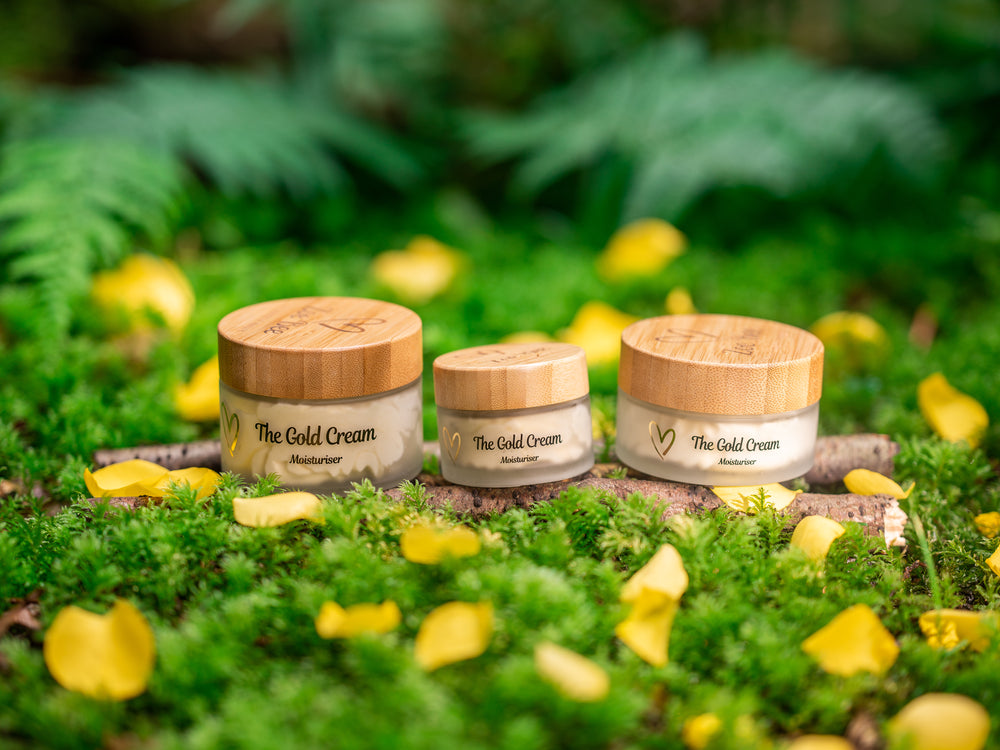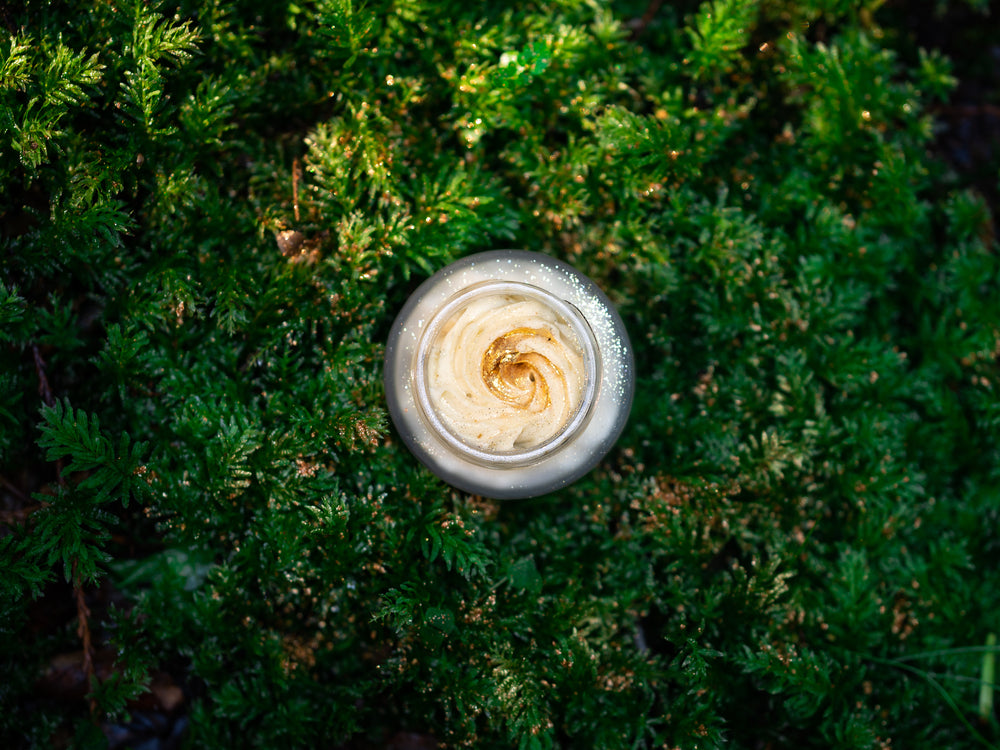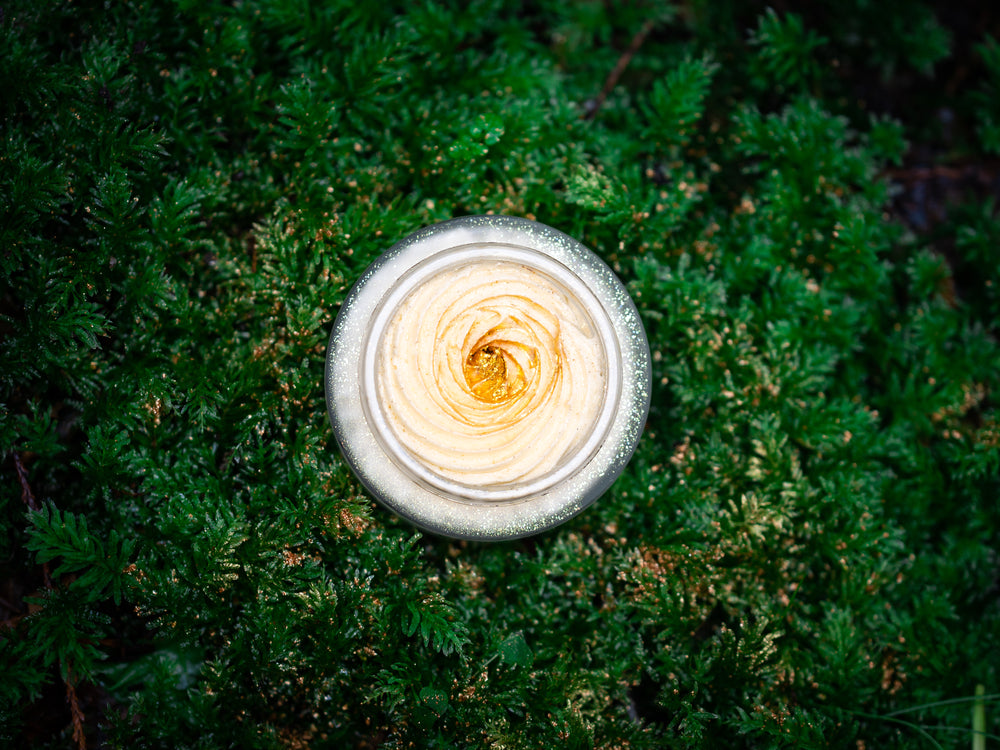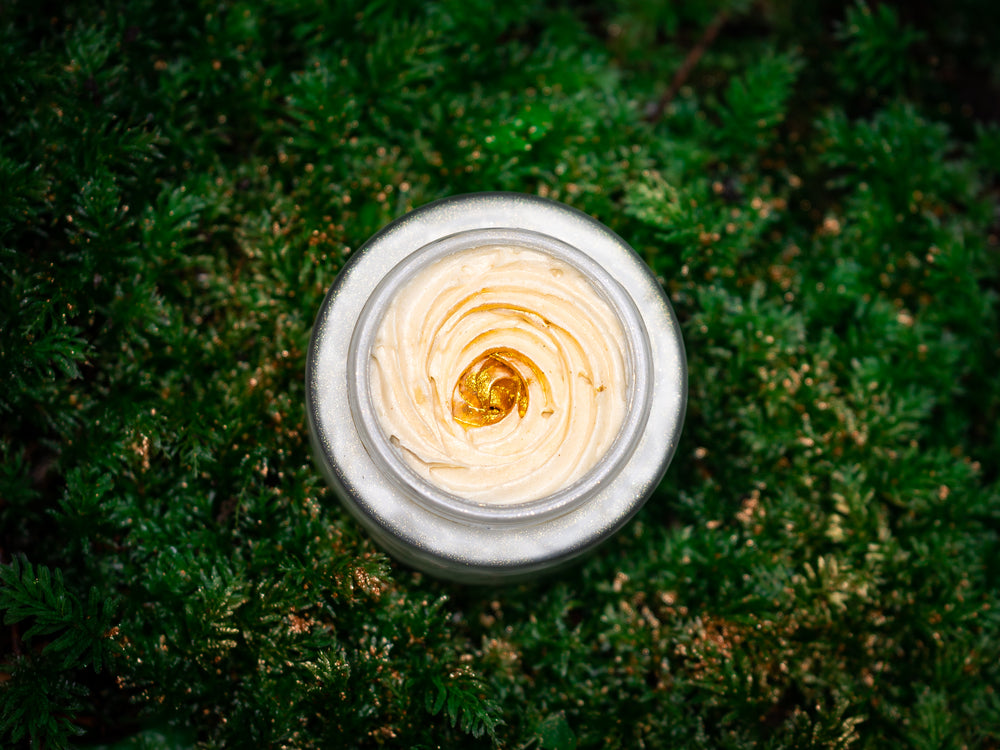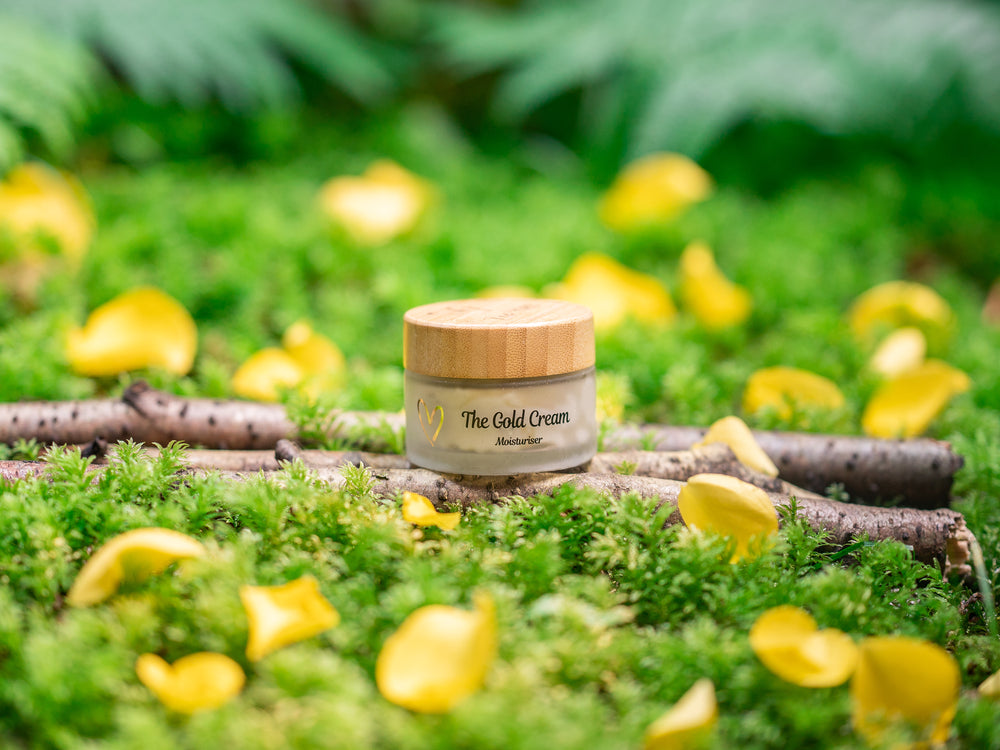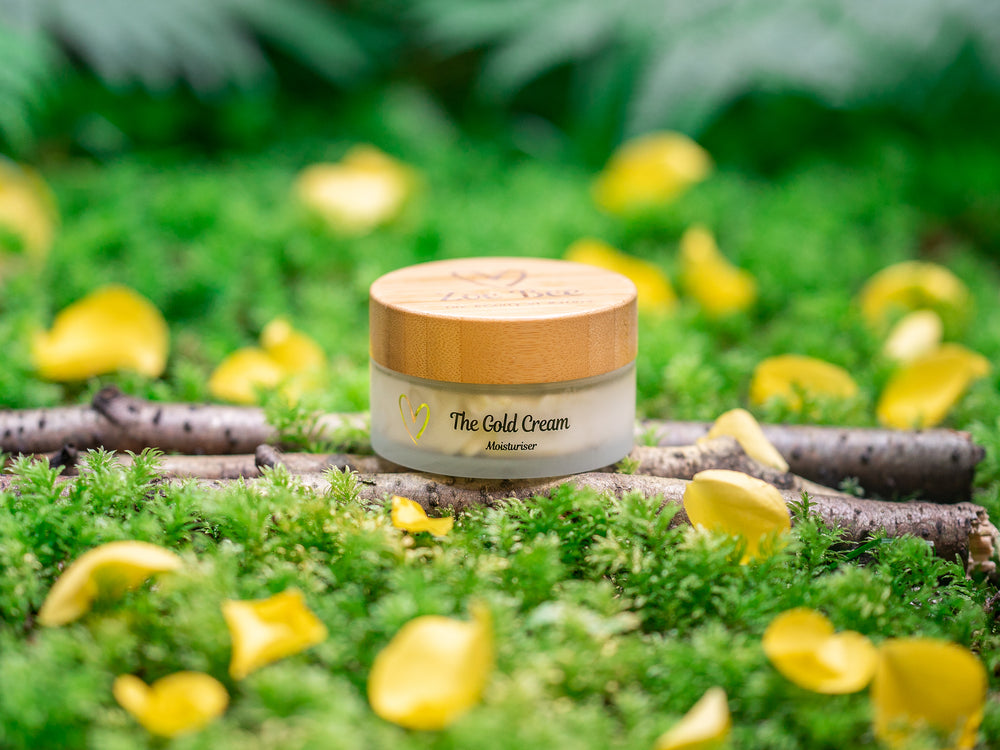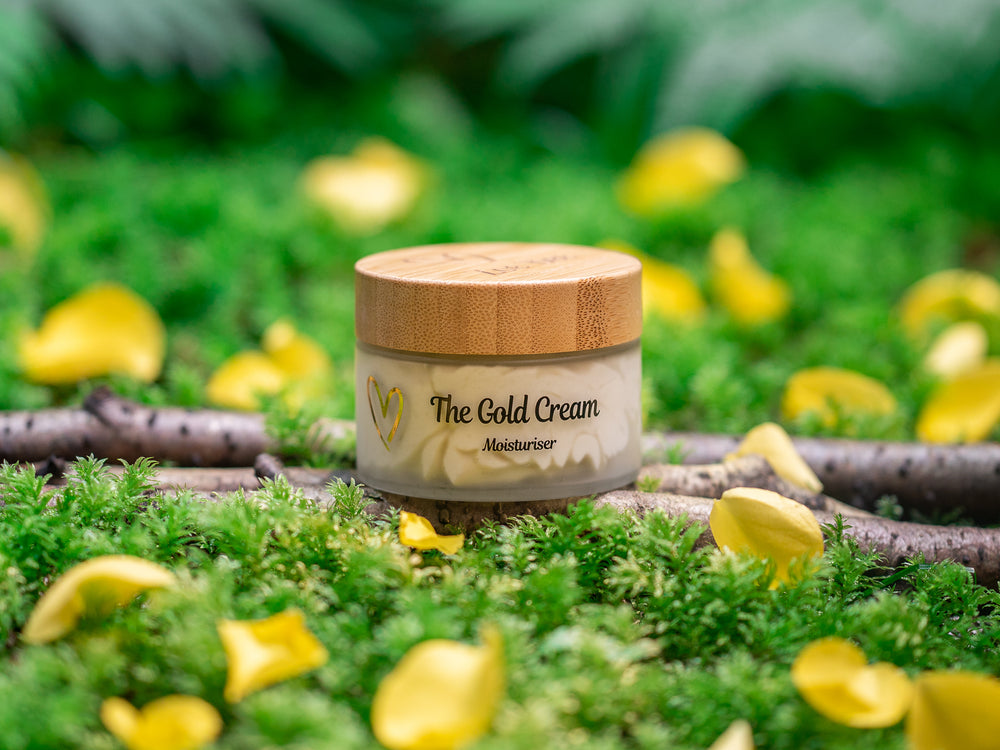 More about this product
How our Gold Cream works:
This cream contains a combination of powerhouse natural ingredients including real 24k gold which increases skin's elasticity, evens the skin's complexion, stimulates the cells making the skin firm, improves blood circulation and prevents premature ageing.
Gold is an antioxidant and has anti-inflammatory properties. The metal can calm acne inflammation, reduce skin redness and protect against free radicals that lead to wrinkles and sun damage.
Word on the street is that even Cleopatra herself used gold on her skin to keep her skin glowing, hydrated, and radiant.
Top Tip: This cream works perfectly for #makeupfreewithzoebee days and also as a makeup primer. If wearing under makeup, apply your cream and wait ten minutes. You can then apply your makeup on a perfectly smooth base. 
Store in a cool, dry place.
Perfect for adults and babies.

No Artificial Fragrance
No Synthetic Colours
Paraben Free
No Phthalates
Palm Oil Free
Alcohol Free
Vegan Friendly
Raw
Cruelty Free
Organic
One purchase = One tree planted 
All Zoe Bee products comply with current EU Regulations and have a cosmetics products safety report. We are a fully compliant company. All products are made by Zoe Bee herself in a lab. 
Ingredients: Butyrospermum Parkii, Simmondsia Chinensis, Zinc, Citrus Aurantium Dulcis, 24k Gold, Cananga Odorata, Mica, Commiphora Myrrha.
All ingredients are sourced worldwide from their direct source at their country of origin. Supporting local communities is so important to us. We only use unrefined, organic, pure and the highest of quality ingredients. All packaging is plastic free and we continue to always be a planet friendly Company. Disclaimer: Due to being a natural product the colour, scent and texture may vary. 
Amazing and beautiful
Im so happy with my purchase. I have t been using it regularly so not able to tell the difference yet but an hoping for the best and so far so good 😊
Leaves your skin feeling amazing without that greasy feel like some creams
Gold cream
Use the gold cream on alternate day with the rose cream.....love it My skin has really inproved...😍
Lovely creams
About a month into using the gold cream and I'm loving it ,so much do I bought the mini selection to try a few other ones takes a bit of getting used to the texture,but my skin is loving it with no breakouts.
Sorry, can't tell you any info as I've bought it for a Xmas present x
Nothing compares
I have been in the gang since lockdown 2021. I have cheated on Zoe a couple of times with massive regret and return with my tail between my legs because nothing comes close or compares to the magic and love these creams give me. I have finally ordered the Rose quartz and it's my new fave. Lip balm is incredible, eye lash serum stays true to it's word and the coffee eye cream I can't live without. I will never leave this Woman or the Zoe Bee community ever again. Restock gives me reassurance that every cream I buy is fresh, unique and sent with love. As my girls get older they too love to dip their fingers in and I'm happy their youthful fresh skin is being nourished with natural and cruelty free ingredients. I hope this Queen reigns on forever. We love you all the way from Retford.
Lots of love back at you always
Ali xxxx
Absolute magic! Holy grail of natural creams that work so well! I got so many people addicted to Zoe bee products
I love it.Its make my skin soft and glowing.
Never been so pleased with a face cream , really makes a positive difference my skin craves it now
Our Values
Free UK Delivery
On orders over £40
Cruelty-Free Vegan Products
Skincare That Actually Cares
Personalised Advice
Need help? Ask Zoe!
Make a difference
A percentage of every purchase is donated to Flori's Friends