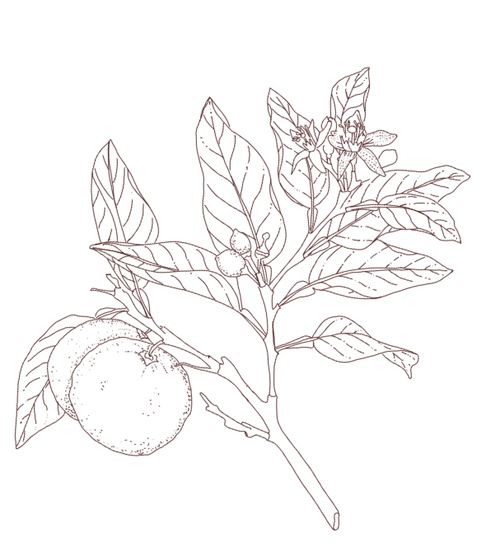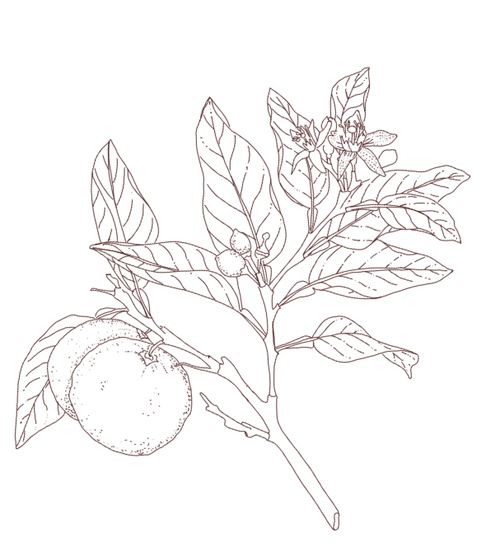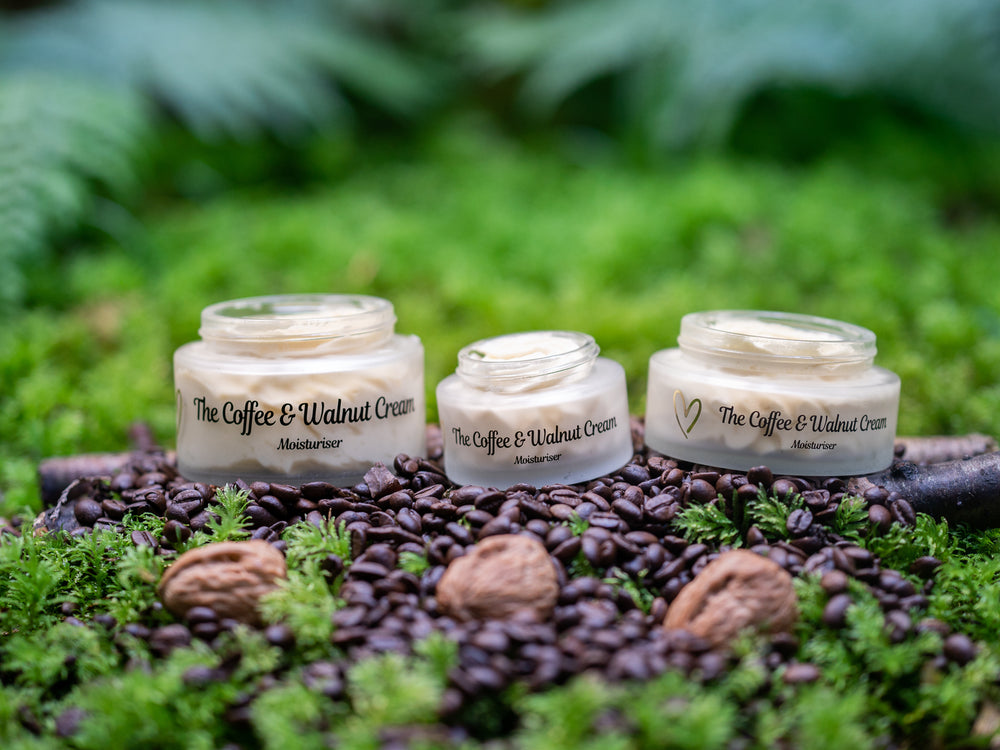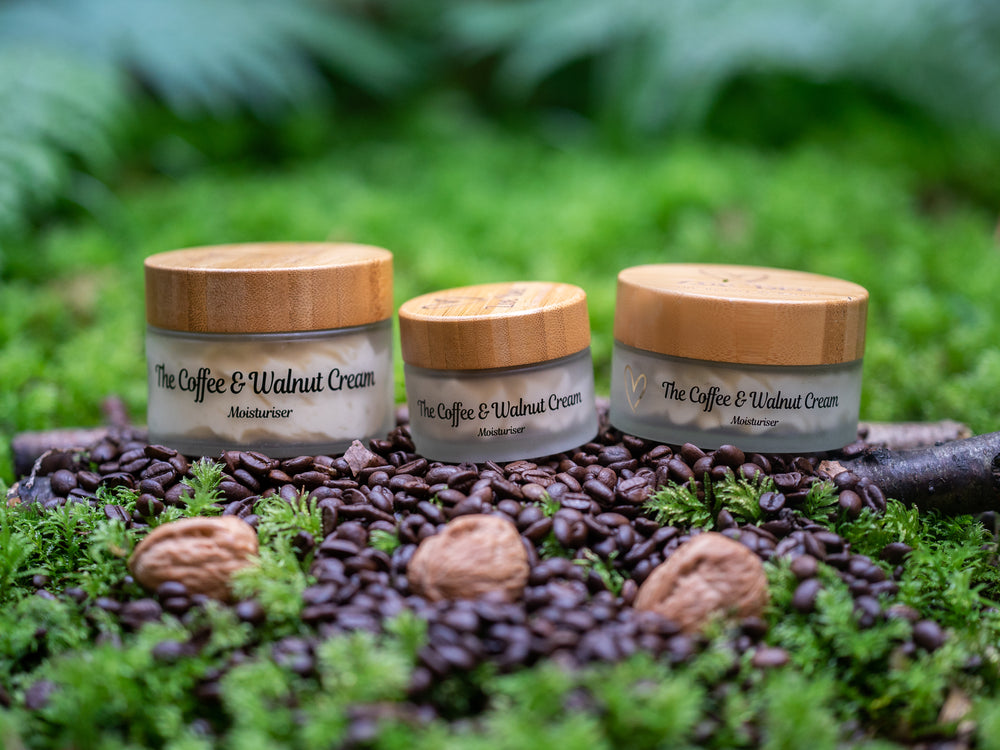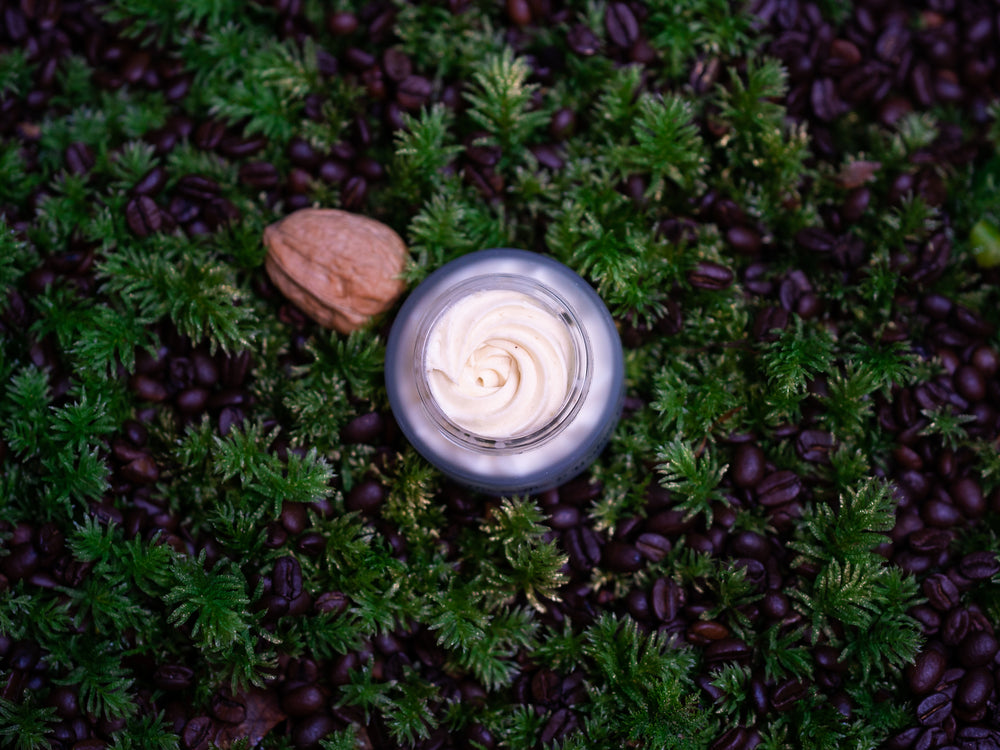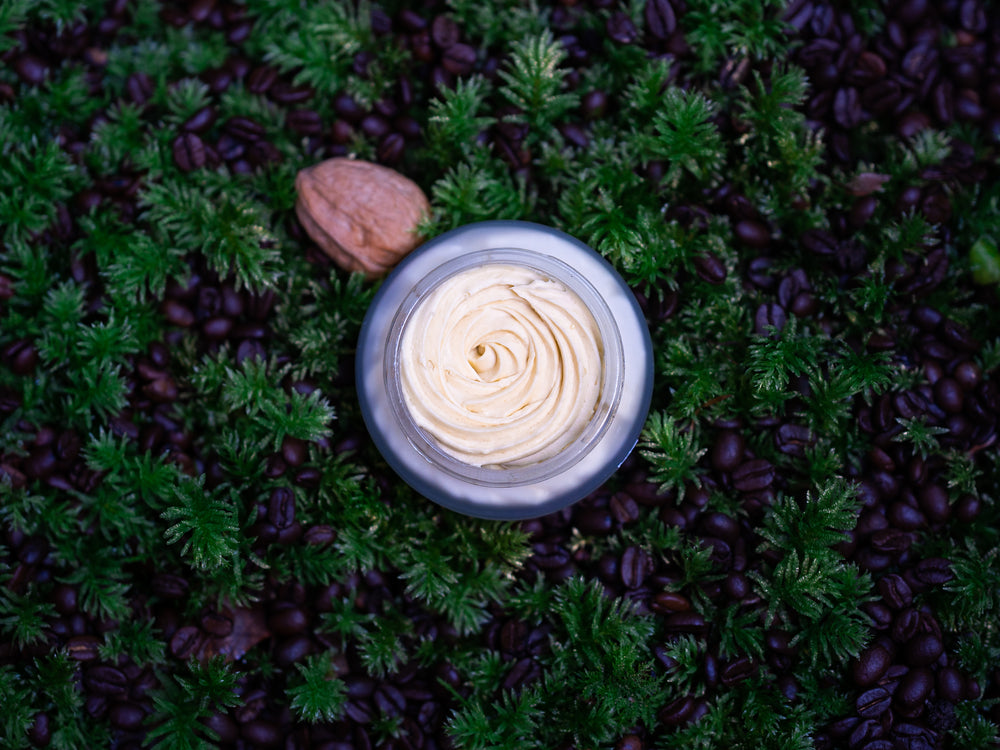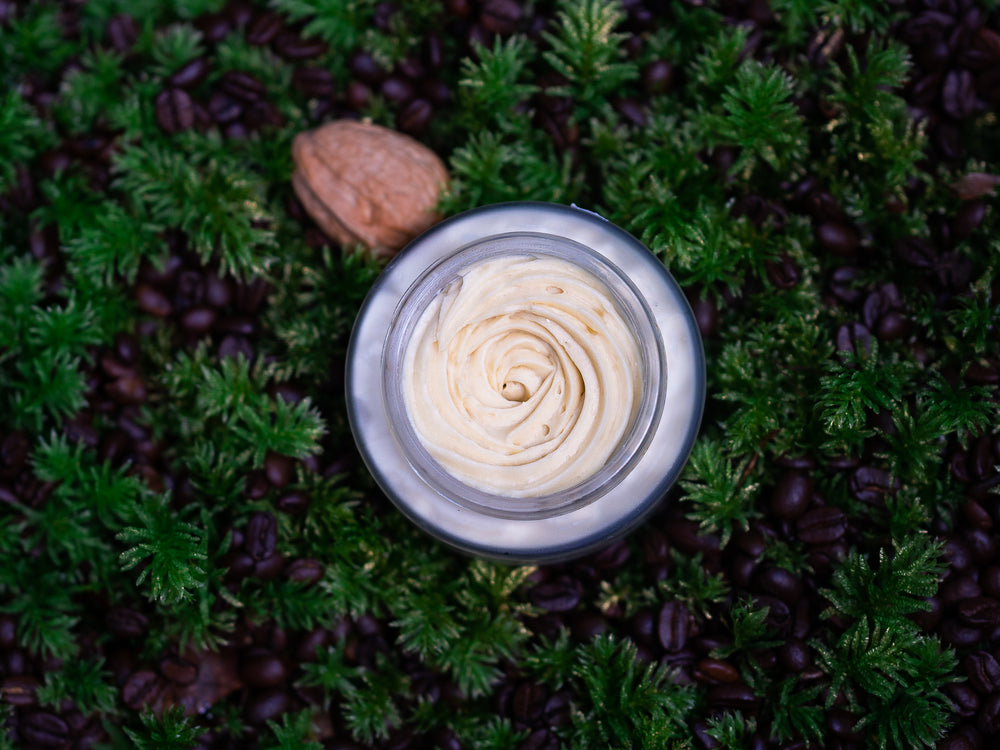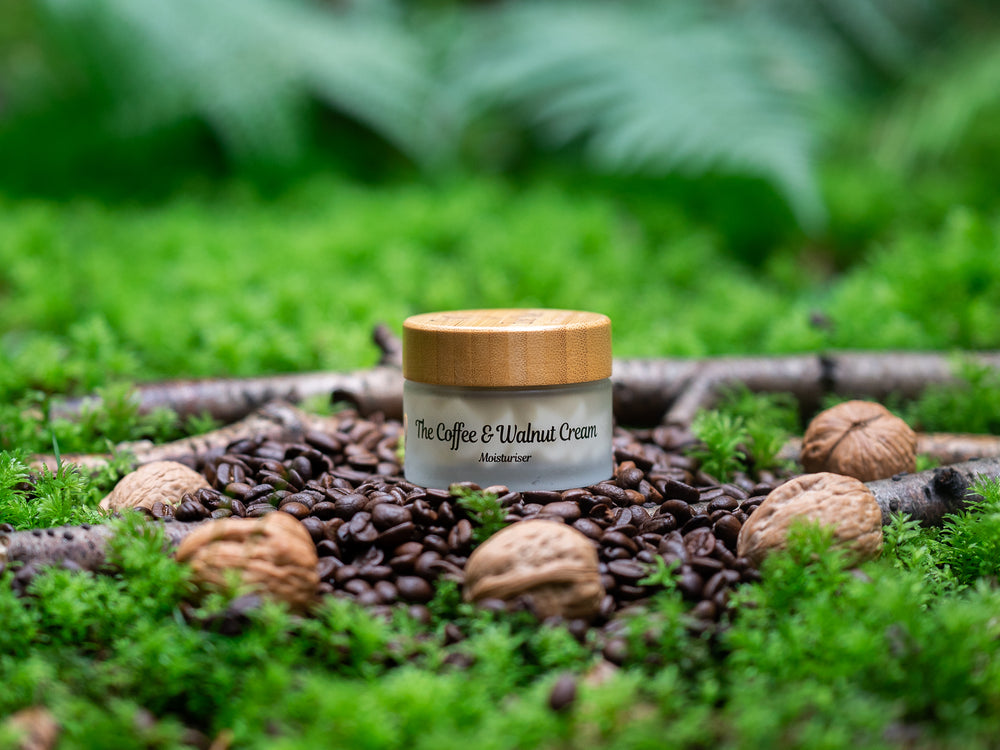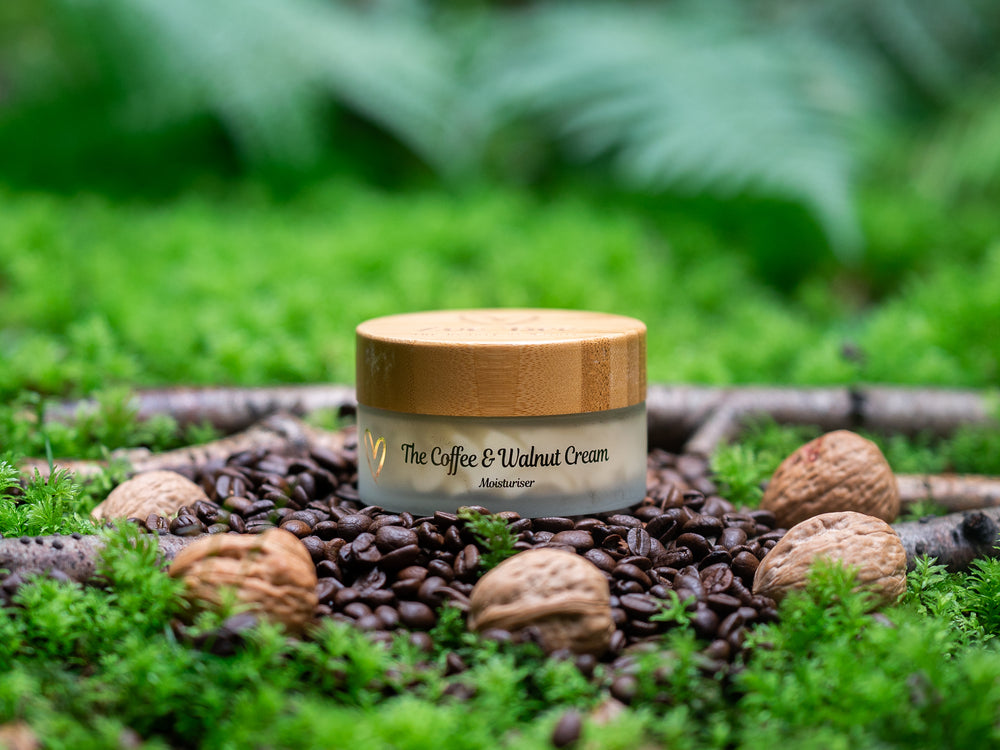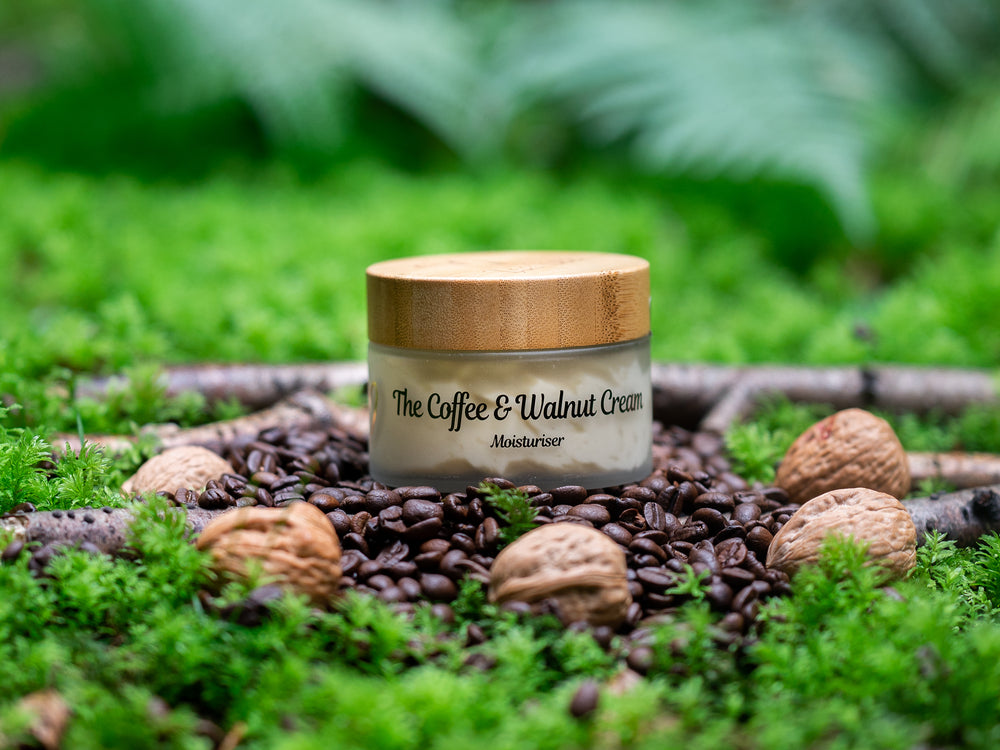 More about this product
How our Coffee & Walnut Cream works:
Unlike other formulas, this eye cream doesn't contain any water. While water-based creams make your skin feel moisturized at first, they end up drying out the delicate under-eye area.
Darkness under eyes is also a common problem. The skin itself is not darker, it has gotten thinner (due to ageing, environmental factors, lack of sleep, etc) and the tiny blood vessels underneath are now visible. The caffeine in the Coffee and Walnut Cream has been used for years as a way to constrict the blood vessels until they are less visible allowing the face to glow and thrive.
Top Tip: Apply Coffee & Walnut as a night cream to wake up looking refreshed. This cream can be used as just an eye cream or for an all over moisturiser. 
Store in a cool, dry place.
Perfect for adults and babies.

No Artificial Fragrance
No Synthetic Colours
Paraben Free
No Phthalates
Palm Oil Free
Alcohol Free
Vegan Friendly
Raw
Cruelty Free
Organic
One purchase = One tree planted 
All Zoe Bee products comply with current EU Regulations and have a cosmetics products safety report. We are a fully compliant company. All products are made in the Zoe Bee Lab by Zoe herself. 
Ingredients: Butyrospermum Parkii, Zinc, Coffea Arabica, Juglans Regia, Simmondsia Chinensis, Argania Spinosa, Calophyllum Inophyllum, Oenothera Biennis
All ingredients are sourced worldwide from their direct source at their country of origin. Supporting local communities is so important to us. We only use unrefined, organic, pure and the highest of quality ingredients. All packaging is plastic free and we continue to always be a planet friendly Company.   Disclaimer: Due to being a natural product the colour, scent and texture may vary.
Coffee & walnut
I use this cream as an eye cream ....feel lovely and refreshed 😍
The BEST eye cream 😊
Absolutely love to use this cream under my eyes morning and night. It's wonderful. Highly recommend and it smells divine too 😁 ☕️
Love Zoe Bees products so glad I tried them .....will continue to buy them 🙂🙂
Smells lovely - using around my eyes, just patting it in as it is quite thick…melting the cream between my fingers helps. Feels luxurious and great to know it is all natural. Making my skin feel lovely and soft.
Again lovely on my skin, saw difference straight away when started using Zoe Bee products. I have problematic skin but also quite dull skin too. Wish I'd found these products sooner as wasted so much money on other 'leading' brands
Very luxurious and initially found it a bit difficult to rub in but … having looked on the Facebook group I realised I was using far too much. Now just use less than a pea size and warm in my hand before applying - love it
Progress with coffee & walnut
Thought I'd hop on and show my 12 day progress with coffee & walnut !
My dark circles are most definitely improving - this is just 12 days using the fabulous cream! Xx
Feels so good on my skin, super friendly service from the team too!
Our Values
Free UK Delivery
On orders over £40
Cruelty-Free Vegan Products
Skincare That Actually Cares
Personalised Advice
Need help? Ask Zoe!
Make a difference
A percentage of every purchase is donated to Flori's Friends