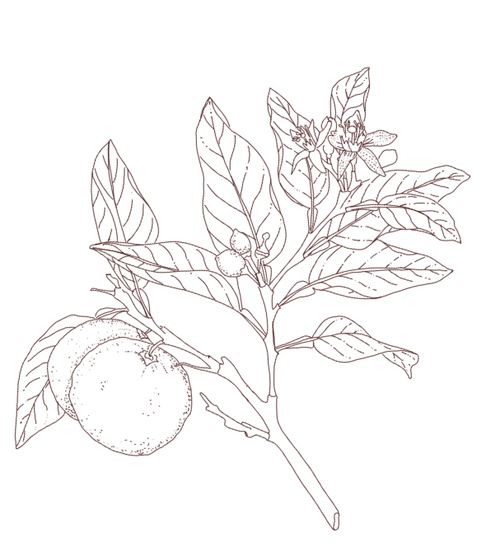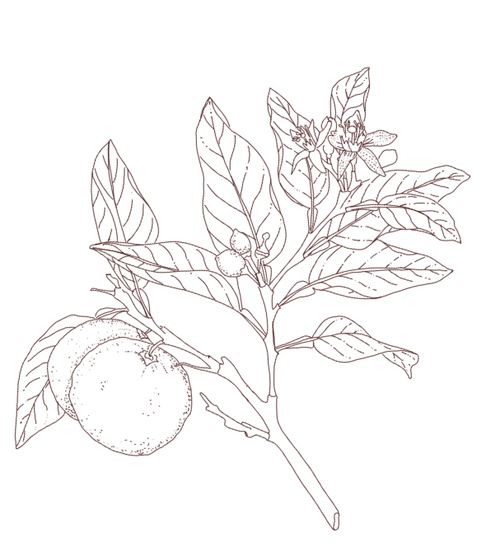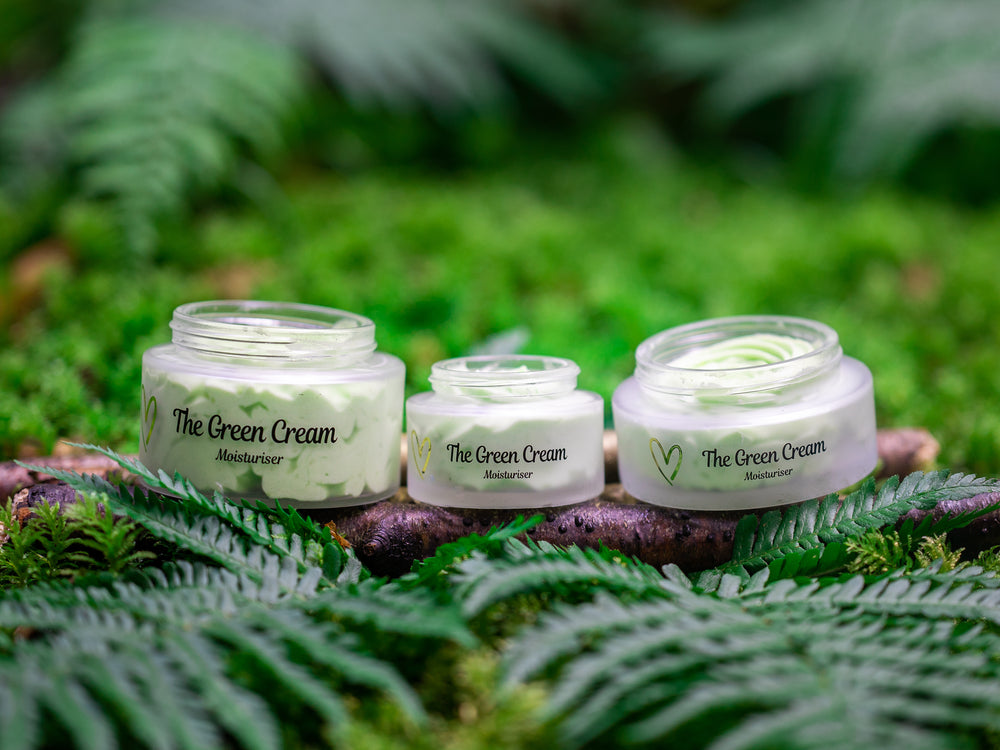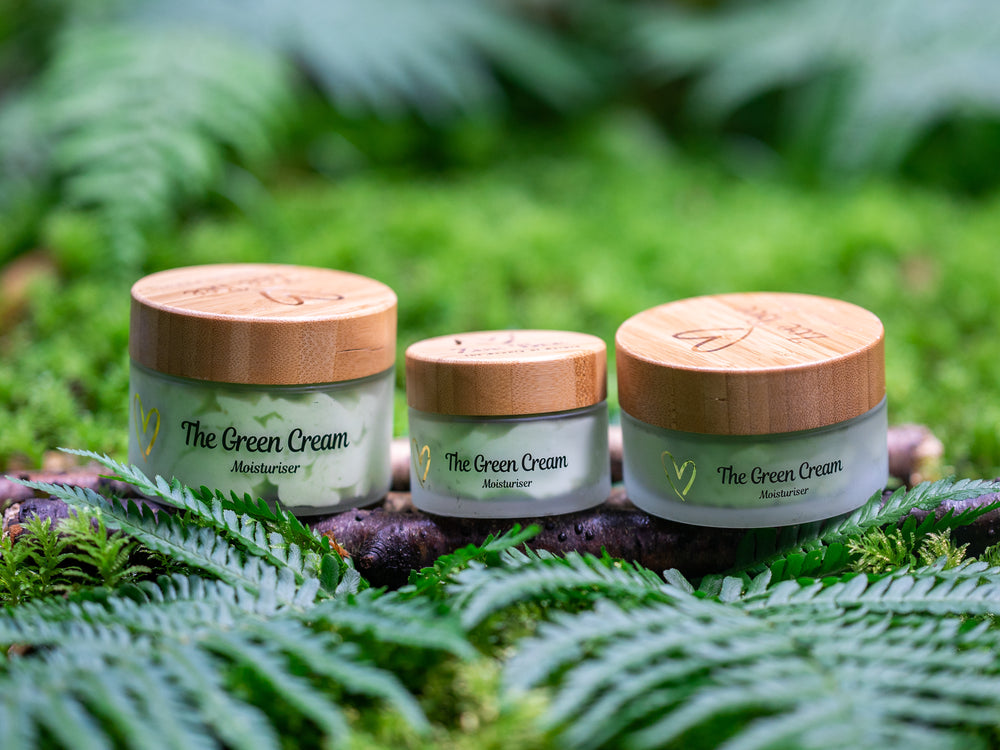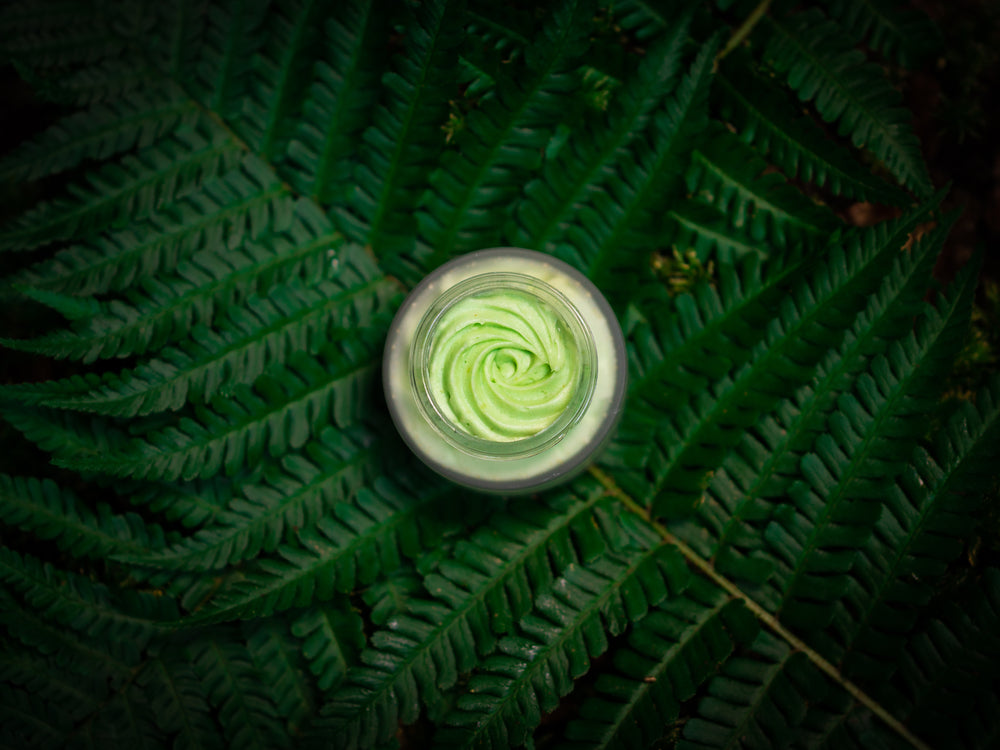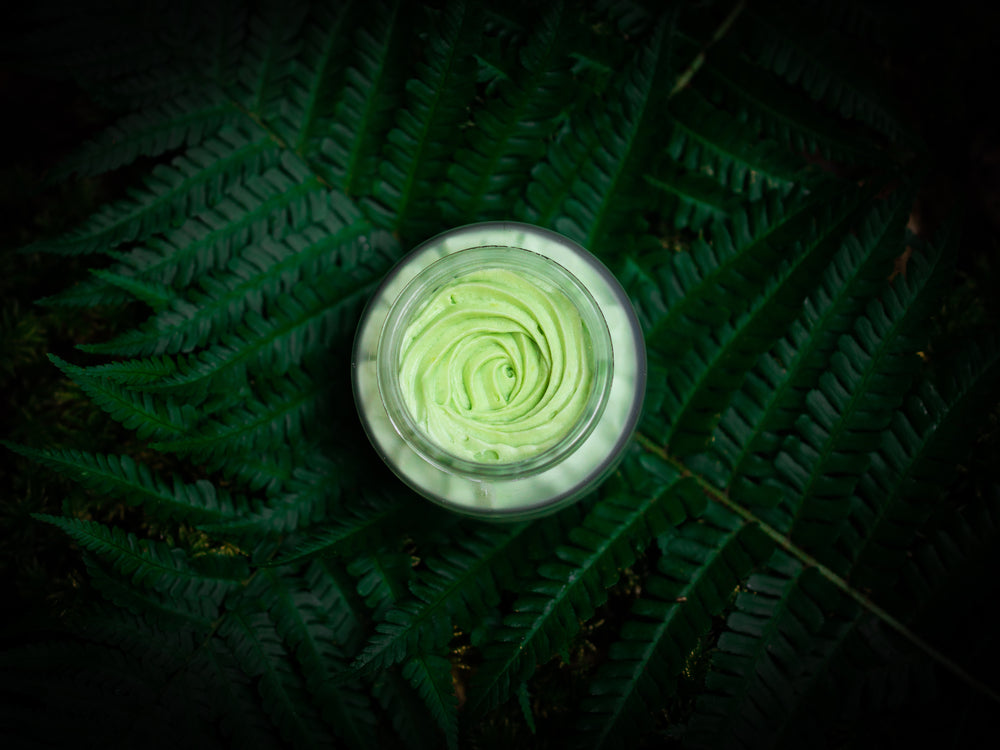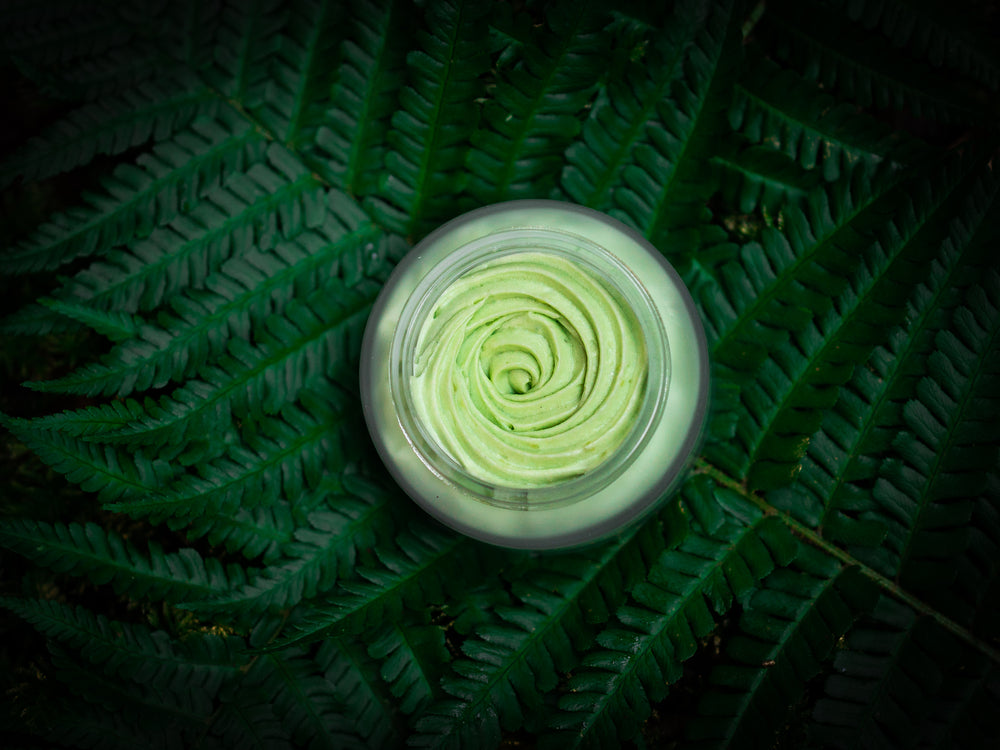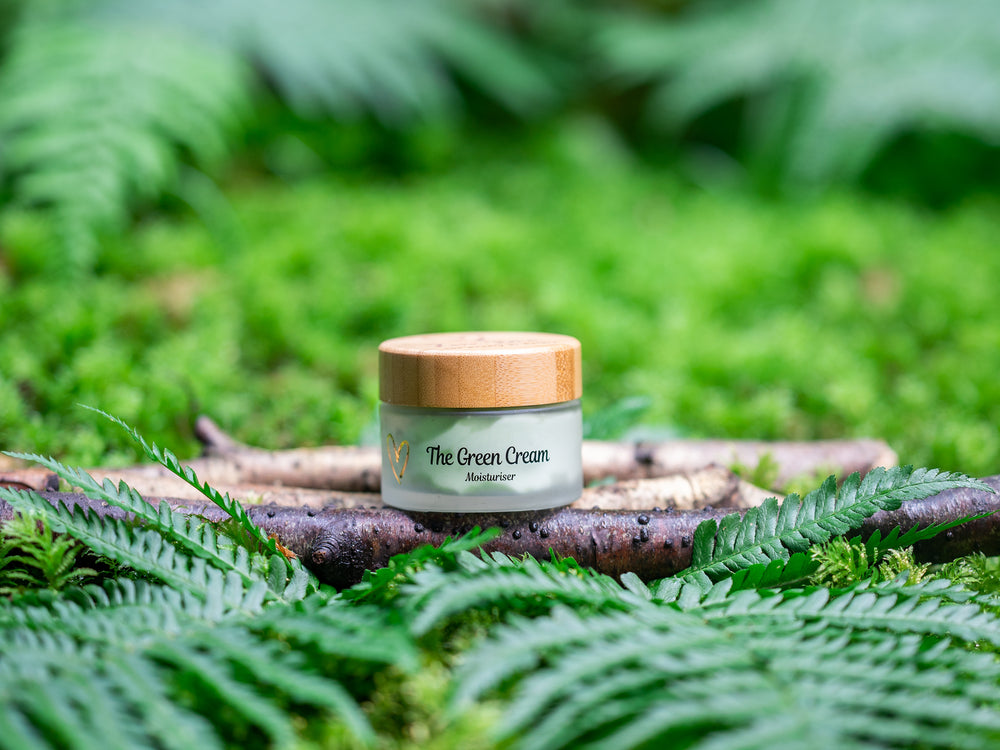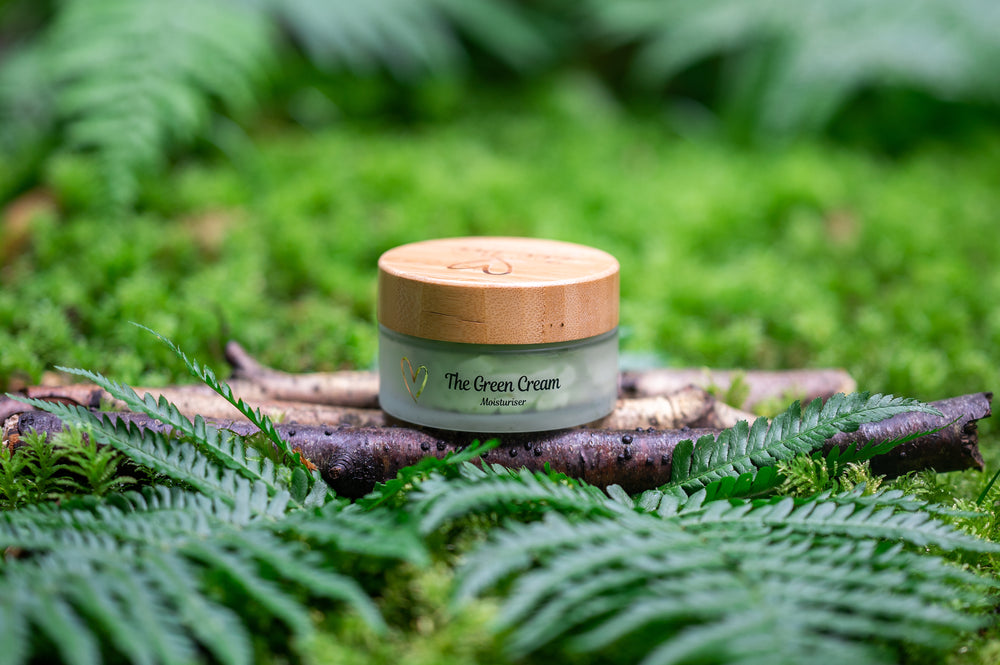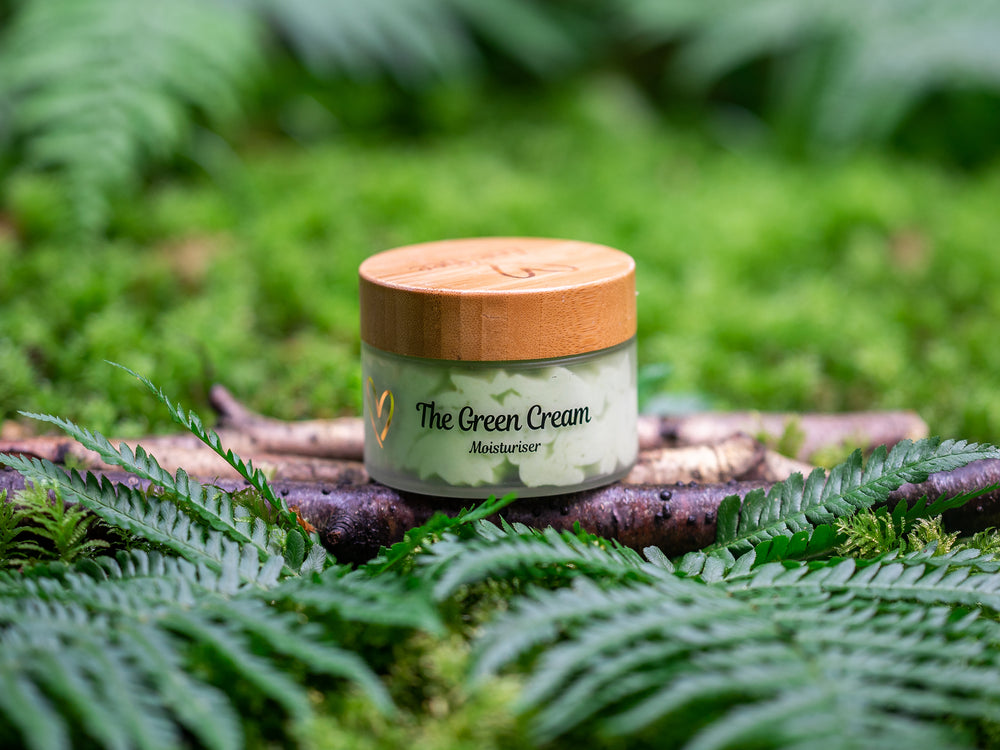 More about this product
How our Green Cream works:
 

This is our powerhouse of the Zoe Bee Beauty healing range. With carefully selected ingredients and years of research, the Green Cream has been a huge success amongst our customers, helping people fall back in love with their skin all over the world!

I created this vegan cream with natural skincare ingredients often used to help reduce acne and scarring. Enriched with our beautiful golden oil grown in the mountains which is the strongest, purest oil available. I've also whipped spirulina into this cream for its anti bacterial  and anti inflammatory properties. The Green Cream is naturally rich in both Vitamin A and E, lipids, essential fatty acids and other nutrients ideal for beautiful healthy skin. Regular use should allow skin to appear smoother, softer & more refined.

Top Tip: Apply Green Cream to the bottom of your feet, and wear socks overnight for an intense overnight foot treatment. 

Store in a cool, dry place.

Perfect for adults and babies.

No Artificial Fragrance
No Synthetic Colours
Paraben Free
No Phthalates
Palm Oil Free
Alcohol Free
Vegan Friendly
Raw
Cruelty Free
Organic
One purchase = one tree planted 
All Zoe Bee products comply with current EU Regulations and have a cosmetics products safety report. We are a fully compliant company. All products are made by Zoe Bee herself in a lab. 

Ingredients: Butyrospermum Parkii, Citrus Aurantium Dulcis, Spirulina Platensis, Cs, Simmondsia chinensis, Zinc, Michelia Champaca

All ingredients are sourced worldwide from their direct source at their country of origin. Supporting local communities is so important to us. We only use unrefined, organic, pure and the highest of quality ingredients. All packaging is plastic free and we continue to always be a planet friendly Company.  Disclaimer: Due to being a natural product the colour, scent and texture may vary.
Post surgery cream
I have recently had surgery for breast cancer and am using tiny amounts on my scar, I have very sensitive skin and regularly use the oat cream with great results, and so far the green cream is fabulous and scar looking good. Thank you x
Green cream..
Use the green cream as a foot cream and a face cream when I need a skin pick Me up ...lovely cream 😍
Fab Cream
I love this cream. I got it to try on my hands as it's also a healing cream. I must say so far I'm really impressed.
Amazing cream
Will where do I start! .
I was recommended this cream by zoe bee's team for my 12 year old daughter's acne being very cautious about it thinking its not going to work like all the other creams, Face Washes ect that you can buy in the supermarkets her acne was red and sore within 2 half weeks of using the green cream along with oil cleansing her skin started to feel and look so much better eg reduced spots less redness and her confidence started to come back .
This pot of cream is the zoee bees knees and I won't be going any where else as my search for a cure is over definitely recommend this cream. 👌
Green dream
I've tried a few different creams from Zoe bee and the coffee and clay scrub, I can't recommend all products enough and will never go back to any other brands!!
Great products & lasts
A little goes a long way ♥️
Heaven in a jar
I have got quite a few jars of Zoe's creams and I find then all amazing, and I told my daughter about them , she is now a follower, and buys from Zoe .. we both love how it feels and the magic that it does to improve the skin .. I know what to get my daughter for a treat.. Thank you Zoe ..
Amazing
Green cream has left my skin flawless for months now, its rich, smooth, i love the smell and a little goes a long way. Great packaging, quality product.
My favourite cream
I have been using a small amount of the Green cream on my face as soon as I get out of the shower and I have not had any spots since. I don't even get the hormonal spots I usually get every month.
Great product
Gloriously Green
I absolutely love this cream, especially this one as it really is healing. My 3 year old son and I have complicated sensitive skin, I used it on him this evening before bed to work it's magic over night. This evening I used it under his nose as it's very sore due to cold weather and a runny nose. Zoe's creams give me so much comfort especially because they do what they say and they are natural!!! amongst so much more 💚
Our Values
Free UK Delivery
On orders over £40
Cruelty-Free Vegan Products
Skincare That Actually Cares
Personalised Advice
Need help? Ask Zoe!
Make a difference
A percentage of every purchase is donated to Flori's Friends