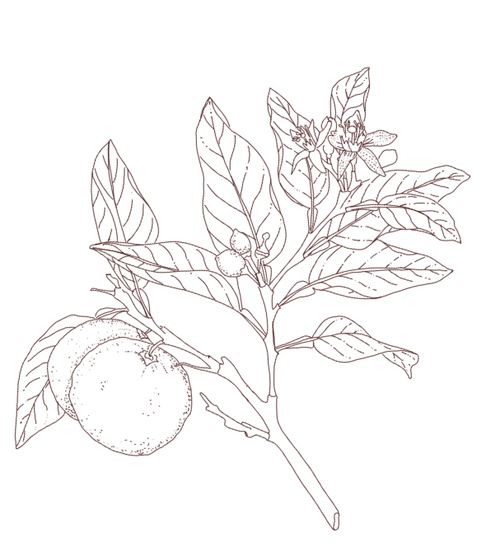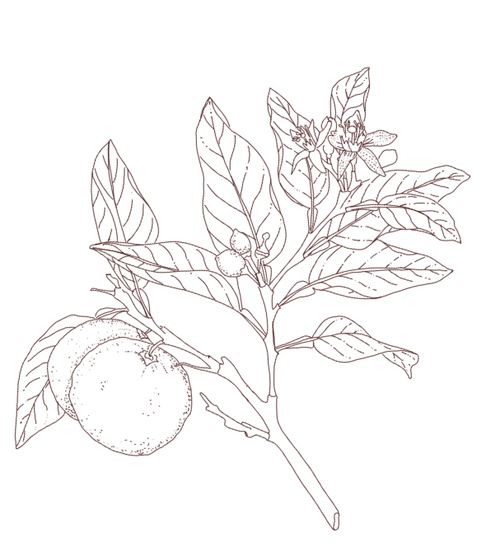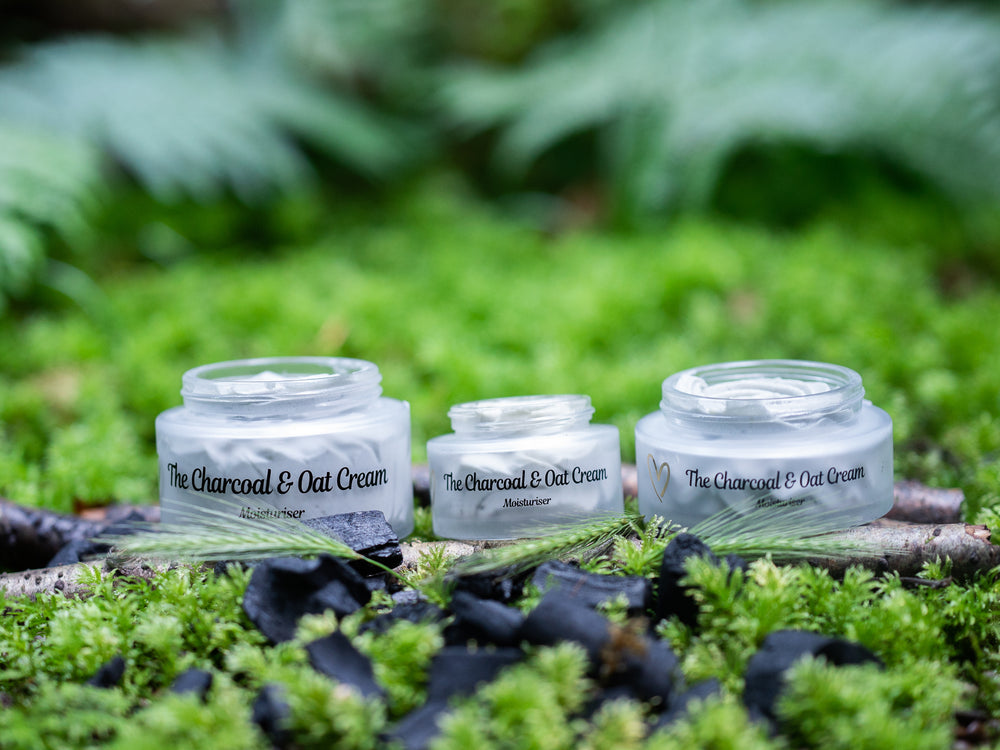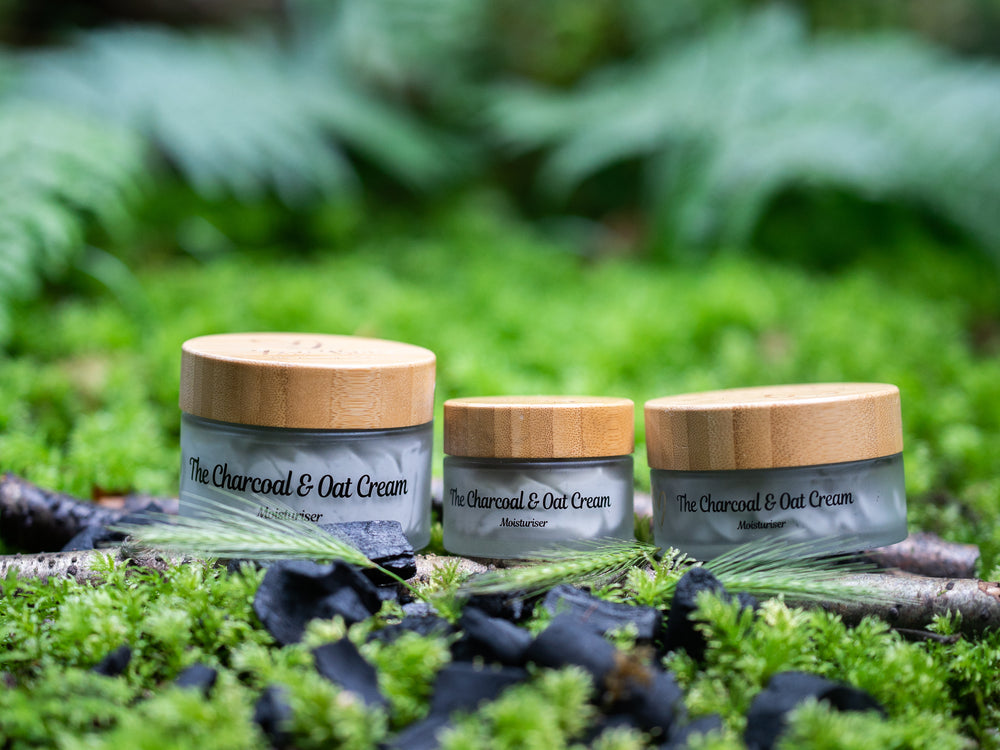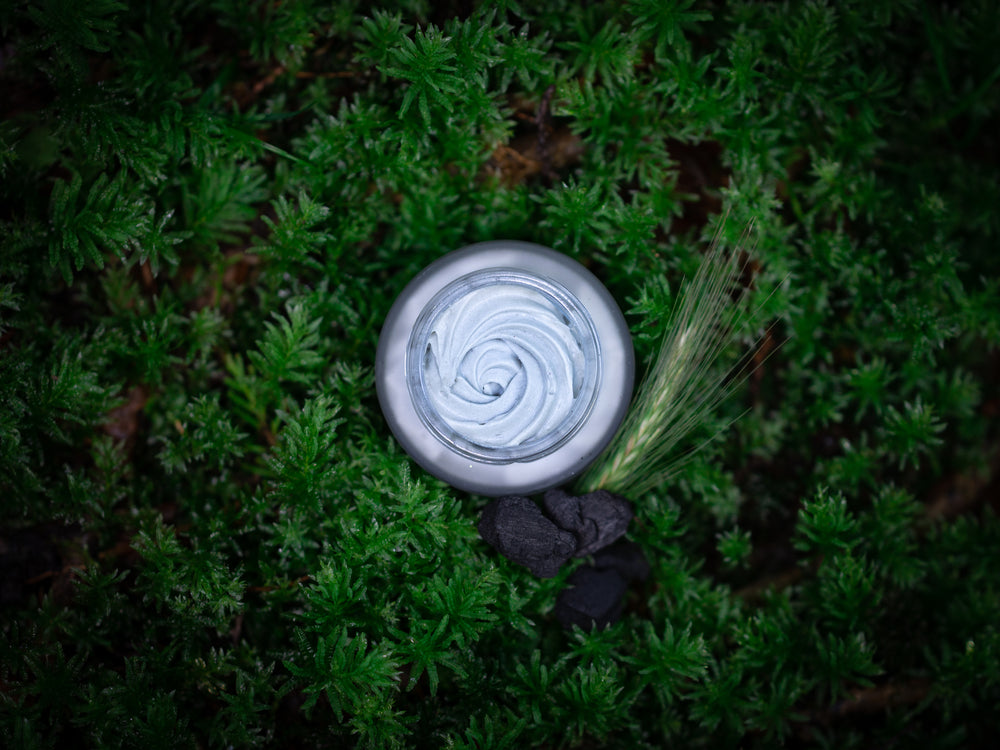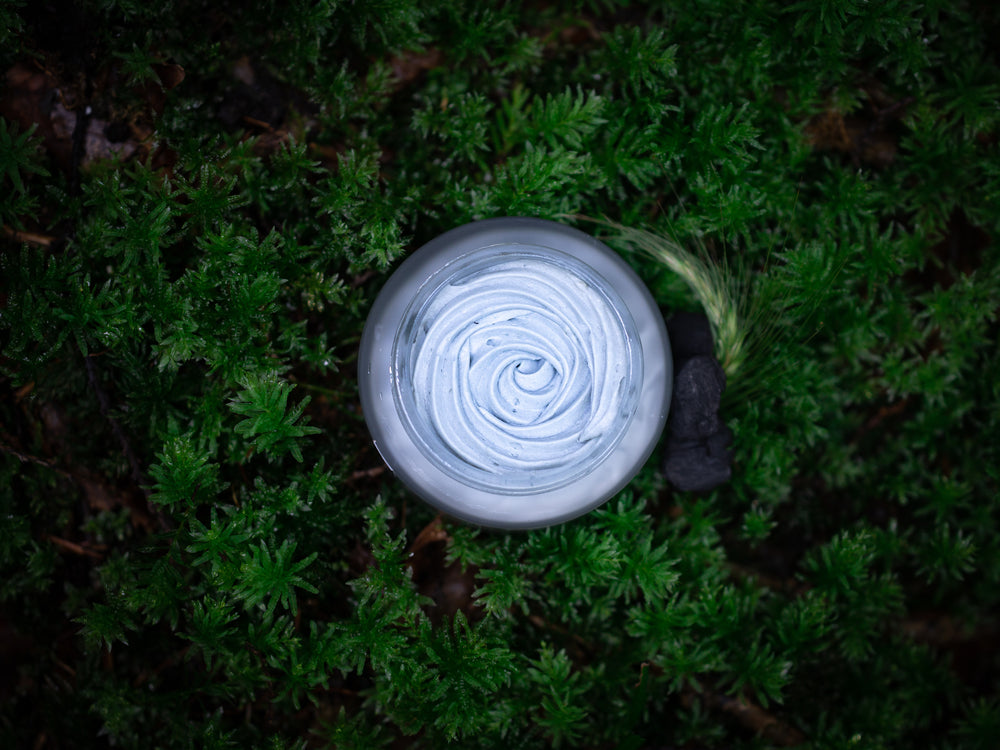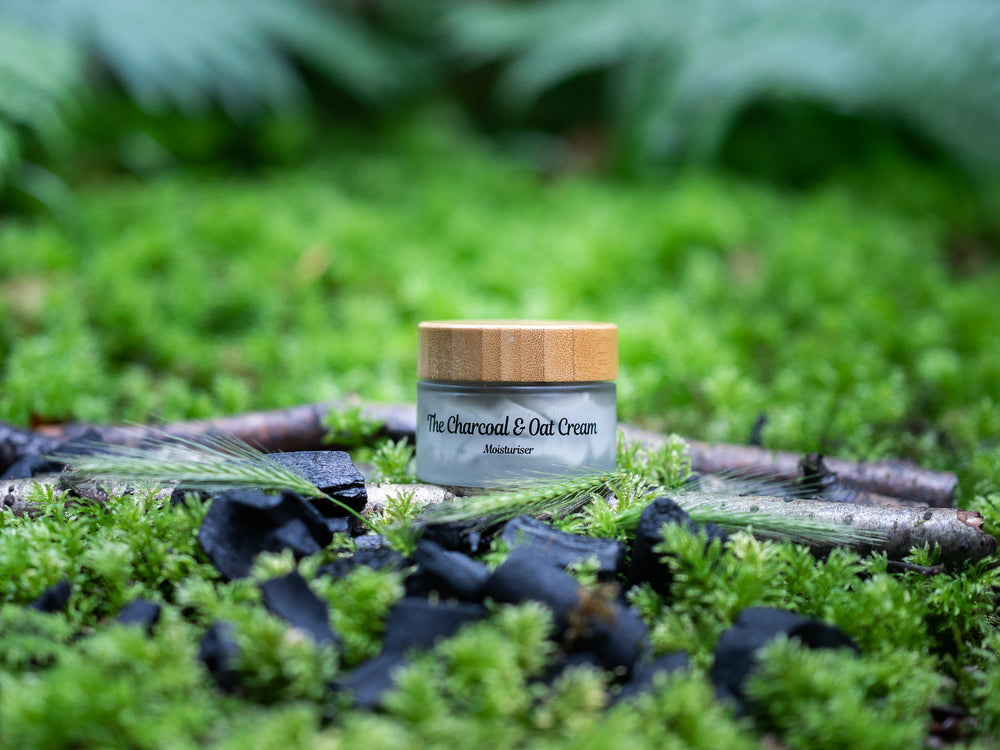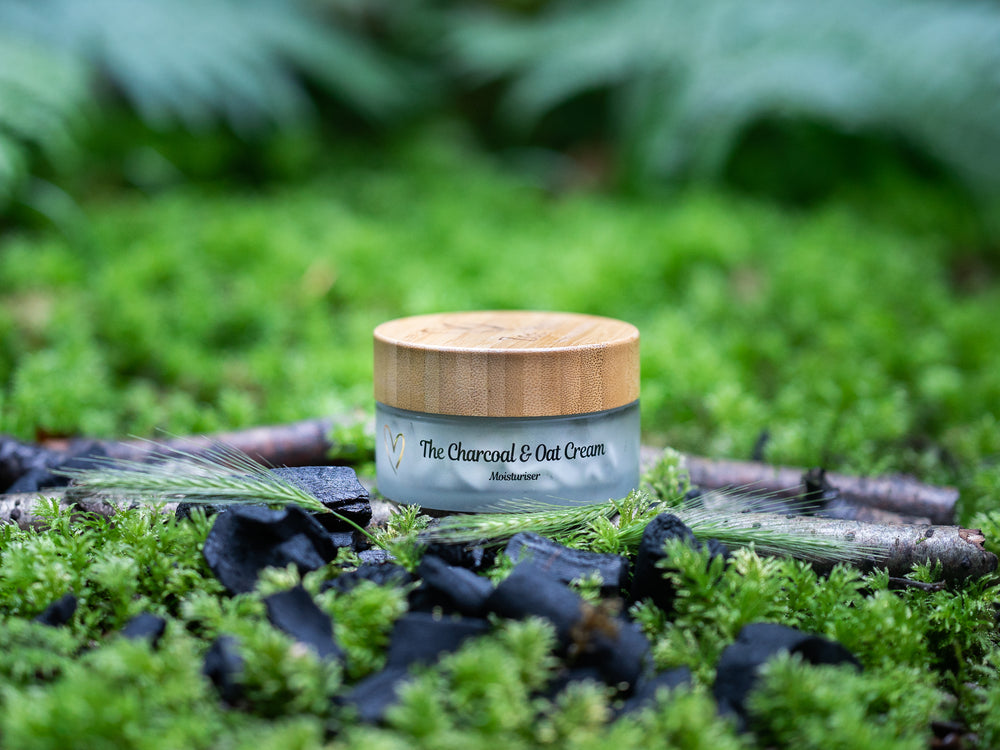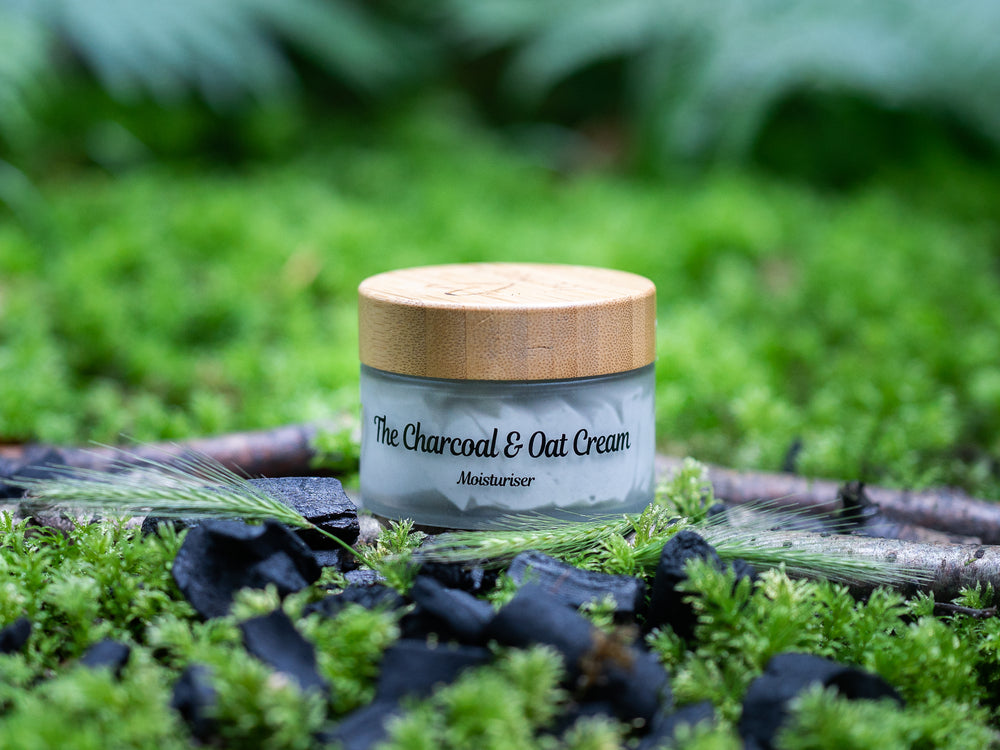 More about this product
How our Charcoal and Oat cream works
Oats help in the recovery by moisturising, restoring the skin barrier, reducing itching, and regulating inflammation. Activated charcoal draws bacteria, poisons, chemicals, dirt and other micro-particles to the surface of the skin, helping you to achieve a flawless complexion and balance your skin. The Charcoal and Oat Cream is rich in proteins and lipids, and has potent emollient properties, making it a great moisturizer. It also contains anti-inflammatory vitamin E, along with phenols to keep skin healthy. 
Top Tip: This incredible Charcoal and Oat Cream is suitable for all skin types, including nappy rash and cradle cap for babies, shaving rash and shaving bumps for men, and also eczema and psoriasis prone skin.
Read my blog here to learn the different ways you can use this miracle cream.
Store in a cool, dry place.
Perfect for adults and babies.

No Artificial Fragrance
No Synthetic Colours
Paraben Free
No Phthalates
Palm Oil Free
Alcohol Free
Vegan Friendly
Raw
Cruelty Free
Organic
Gluten Free
One purchase = One tree planted 
All Zoe Bee products comply with current EU Regulations and have a cosmetics products safety report. We are a fully compliant company. Products are all made in the Zoe Bee Lab. 
Ingredients: Butyrospermum Parkii, Simmondsia chinensis, Citrus Aurantium Dulcis, Charcoal, Avena Sativa, Nigella Sativa, Sesamum Indicum, Ribes Nigrum, Aquilaria crassna, Croton Lechleri, Zinc Oxide
All ingredients are sourced worldwide from their direct source at their country of origin. Supporting local communities is so important to us. We only use unrefined, organic, pure and the highest of quality ingredients. All packaging is plastic free and we continue to always be a planet friendly Company.   Disclaimer: Due to being a natural product the colour, scent and texture may vary.
Early days...
Have only been using the charcoal & oat cream for a few days but can already see a difference in my skin. As an eczema sufferer of many years this cream has really helped to calm & moisturise my skin.
Had a problen with my original order which was sorted out promptly by Dora.
Very impressed by the products & customer service. Well done Zoe & all the team.
Game changer!!!
I am SOOOOO grateful for this 100% natural THICK cream.Everty ingredient is natural unlike claims from other products.Zoe obviously knows what shes's doing .After the first application....it was deeply moisturising, smelt great, beautiful colour. Such chic presentation.Zoe cares about her customers, she cares about people.Thankyou for doing what you do and if you are wondering..YES it's worth the price!
"Best cream ever"
That is how my 11 year old described it. He has had eczema primarily on his hands, since he was two. He had been prone to infections and ruled out any sort of contact sport as it would tear his skin. We haven't had as dramatic a result as some of the pictures - it does seem to be flaring up but the information with it said it probably would so no surprises there. What has been noticeable is the condition of the skin around the current flare up - it has never looked so soft and healthy; and the fact that he no longer licks it to try and ease the itching/discomfort indicates it is having an effect. Am hoping will be lucky enough to get to order some more on next restock. Thank you Zoe Bee for creating this!
Charcoal & Oat
My first order was smallest size of Charcoal & Oat Cream and Avocado & Aloe. Loved them both so much have just received today my second order of the 100mls in both!! I use the Charcoal at night and Avocado in morning. Also ordered the small size of the green cream and the coffee and walnut ……. I know I should have got the larger sizes if my first order is anything to go by - but I will decant into the small pots for taking on holiday (love the pots as well). Thank you Zoe!
Charcoal & oat
This is a great cream for red & problem skin....I gave My sister a small pot to try on her phoriosis on her face and Shes been coverted to Zoe Bees cream as its cleared it up so well....😍😍
Jury is Out 🤔
I bought this cream for my shins Unfortunately I've solar keratosis and I'm trying natural remedies to help with the situation I haven't been using this cream long enough for results yet though But I love the other four creams I use from Zoe Bee
Thjs cream has really helped with the dryness of my hands.
So good
Another cream I love and use it a lot. Thank you
Our Values
Free UK Delivery
On orders over £40
Cruelty-Free Vegan Products
Skincare That Actually Cares
Personalised Advice
Need help? Ask Zoe!
Make a difference
A percentage of every purchase is donated to Flori's Friends