Are Zoe Bee creams suitable for children?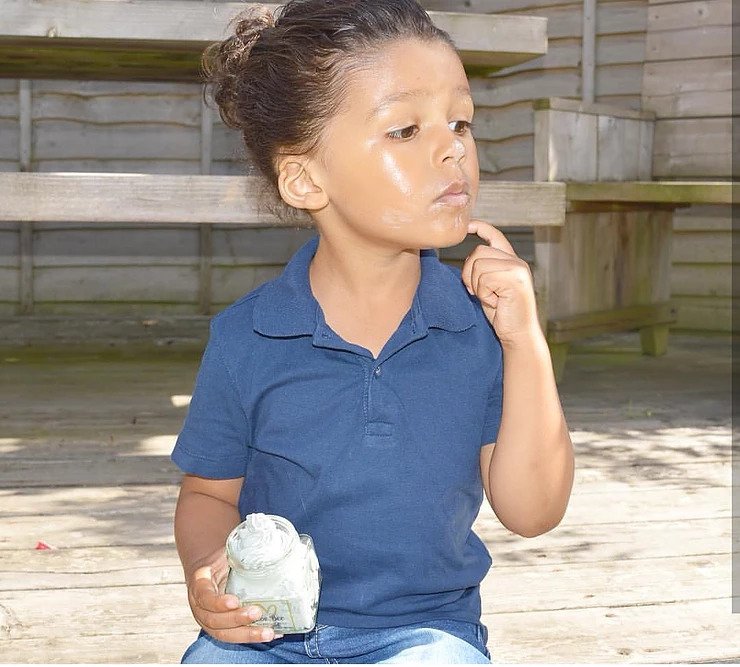 If your child suffers with eczema, psoriasis, dry skin, nappy rash or cradle cap then our creams are perfect. Safe and gentle enough even for newborn skin.
The Charcoal and Oat Cream in particular is our top choice for children's skin. This cream soothes,heals and keeps skin hydrated and since it's made with all natural ingredients, your little one's skin will love it!
How it works:
Oats help in the recovery by moisturising, restoring the skin barrier, reducing itching, and regulating inflammation. Activated charcoal draws bacteria, poisons, chemicals, dirt and other micro-particles to the surface of skin, helping you to achieve a flawless complexion. All the key ingredients added to this cream are because they are known to heal. Because everything is kept raw you benefit from all the nutrients.
✔️ NO ARTIFICIAL FRAGRANCE
✔️ NO SYNTHETIC COLOURS
✔️ PARABEN FREE
✔️ NO PHTHALATES
✔️ PALM OIL FREE
✔️ ALCOHOL FREE
✔️ VEGAN FRIENDLY
✔️ CRUELTY FREE
✔️ RAW
✔️ GLASS PACKAGING

Available in mini or large jars. 🌿